Our Collections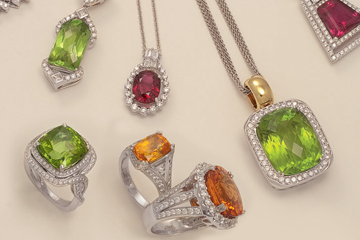 Welcome to Our Collections
The term "Gem Quality" refers to the finest quality gemstones. This is achieved only after the gemstone cutter takes great care and skill to ensure the most brilliant; eye pleasing gem with the fewest flaws. Gemstone quality is the end result of months or years of dedicated work by a cutter.
The next time you're considering the purchase of a fine piece of jewelry, ask yourself this question: how serious was your last jeweler about jewelry? Were they serious enough about gems to take the time and fly half-way around the world to view a gem at its source? Serious enough to go directly to a designer with a gem and work with them to create a one of a kind piece of art? At M.J. Miller & Co., we are very serious about every piece of jewelry and giftware in the store. Only the very best is good enough for our customers.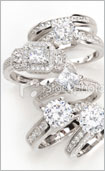 Diamonds

Buried deep within the ground for millions of years, diamonds have been waiting to be unearthed. When the lucky few make their grand appearance, they are prized and coveted!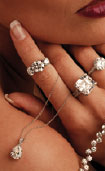 Jewelry

Jewelry is often thought of as a luxury, something we can live without. But in reality, jewelry is a necessity of life.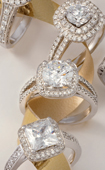 Bridal

When considering bridal jewelry, we encourage the bride-to-be to maximize this investment and ask: "Will I wear these pieces after my wedding day?"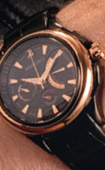 Time Pieces

M.J. Miller & Co. provides the tools to make time beautiful, romantic, casual or sporty in the form of a new watch. Our selection is enormous!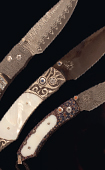 Mens

M.J. Miller & Co. boasts a collection of rings, cufflinks, bracelets and stud sets that reflect the quality and craftsmanship of the finest men's jewelry in the world.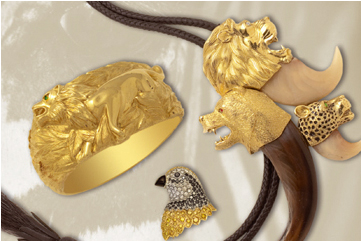 Giftware

Our giftware regally sits and waits for your attention and appreciation. Every piece showcased at M.J. Miller & Co. is carefully selected, ensuring your investment is a wise one.