Our Jewelry Collection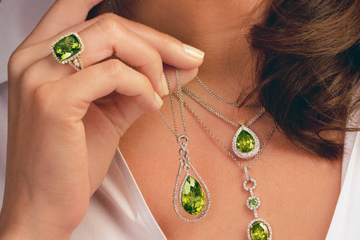 Welcome to Our Jewelry Collection
Jewelry is often thought of as a luxury, something we can live without. But in reality, jewelry is a necessity of life. From cavemen to kings, jewelry has played an integral part of mankind's evolution.
When man first roamed the earth, he chose to accessorize his family and himself with polished rock, wood, feathers and even bone as ornamentation. These simple objects symbolized leadership, strength, wealth and ownership, traits admired by others in day-to-day life.
The more sophisticated man became, so did his choices for embellishment. Important metals, exotic stones, bone and shells from mysterious animals became his new choices for adornment. But the symbolism behind these objects did not change.
Today, we reward our Olympians and Nobel Scholars with medals crafted from prized metals and our sports teams with gem-encrusted rings. Like ancient times, we adorn leaders who embody the same basic traits we admire and desire as a society.
But it is love - our most evocative attribute of all - that makes jewelry a necessity. We express our love, whether it is to one person or the entire world, with jewelry made of precious metals and diamonds, all as rare and treasured as love itself.
A necessity of life, wouldn't you say?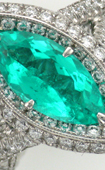 Rings

Consider your skin tone and hair color when choosing gemstone rings. Also think about your lifestyle, since rings take the most daily abuse of all jewelry catagories.



Earrings

Earrings are the first pieces of jewelry people notice when speaking to you. They should complement the shape of your face and hair length.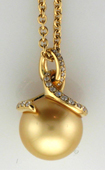 Pendants

What's the difference between a necklace and a pendant? A pendant's embellishment, suspended from a chain, is movable. A necklace's embellishment is stationary.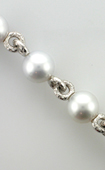 Bracelets

The correct bracelet length is the depth of a finger: place one finger between your skin and the fastened bracelet and you'll have the perfect length for you.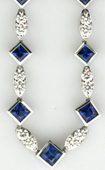 Necklaces

An energetic explosion of color in the form of a necklace is just the thing to bring excitement to an otherwise plain ensemble.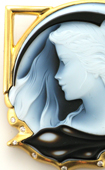 Brooches

Put a modern twist on brooch-wearing. Cluster in a theme by wearing multiple pieces, such as a flower brooch next to a piece with butterflies and bees.