The History of M.J. Miller & Co.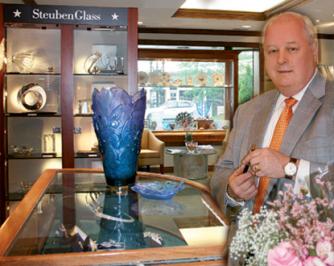 Unravel the history behind the charismatic man by traveling back in time to the 1950's and a small town in North Dakota. At the age of 7, Mike was working with his father in the local Drug/Jewelry/Gun store. As with most small rural towns, knew everyone in the community, and everyone knew them. This is where the foundation of his business and his passion for jewelry truly began.
After graduating high school, Mike received his degree in Pharmacy. But his love for gems and precious jewels never dimmed. By 1970 he had established himself in Barrington, and sold jewelry in the back of Esh Pharmacy while working as the pharmacist in the front of the business. As time went on, the jewelry inventory grew and eventually more space was needed. M.J. Miller & Co. moved from the Esh location in June of 2000 to the current location on Main Street.